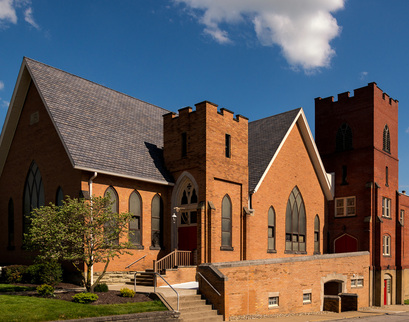 WELCOME TO
FIRST UNITED METHODIST CHURCH OF CANONSBURG

A member of the United in Christ
United Methodist Charge






Our Mission is to provide a relaxed, casual atmosphere that welcomes all to gather as friends
to worship so that by the power and grace of Jesus Christ we may gain strength, wisdom and knowledge to be a visible outreach of God's love to our community.


JOIN US FOR OUR SUNDAY BLENDED WORSHIP SERVICE
(Traditional Pipe Organ and Contemporary Worship Band Music)
8:45 AM
Nursery Provided*
161 West Pike St., Canonsburg, PA 15317
Office Phone: 724-745-5771
Office Hours: Monday-Thursday, 9:00 AM-12:00 PM


SUNDAY SCHOOLS:
Adult: Sunday Mornings at 7:57 A.M. prior to Worship Service
Bible Study - Monday mornings, 10:30 AM

*First UM Church is fully compliant with Safe Sanctuaries, a program protecting children, youth and vulnerable adults.


---
COMMUNICATIONS CENTER -January 29, 2016

Join us for our worship service at 8:45 AM with Pastor Deb. Adult Sunday School begins at 7:57 AM.
Monday morning Bible Study has been postponed until February 8 at 10:30, when we will begin a Lenten study. All are welcome!
COME ONE, COME ALL! First UMC announces it's 2nd annual SOUP SALE! Saturday, February 13 from 2-4. Soup Quarts MUST be PREORDERED by 2/7. Please see the Calendar and Events Page for more info!
Our Charge Ash Wednesday Service this year will be held at the Meadow Lands UMC on February 10 at 6:30 PM.
If you have a heart for service, we are seeking folks to be greeters and ushers. Please let Pastor Deb or the office know if you'd like to hop on board with these important ministries.
2016 Good Shepherd Book Fund and Lay Servant Ministry School Applications are located on the Foyer table.
Bishop's Day on the District is Tuesday, February 16, at the First UMC in Washington. They are seeking a HUGE turnout from all of the churches/charges in the area! Please plan to attend. 6-9 PM.
Our very own Administrative Assistant, Jan Lawrence, will be entertaining at the Canonsburg UP Church Active Christian Senior Valentine Luncheon, 2/8/16 at 11:00 AM. Reservations are required, so please call 724-745-0800 to RSVP. The church has received an invite, and all are welcome.
Current Mission Collections:

-CYN/Children's Youth Network/Canonsburg
- Non-perishable food items & personal hygiene items for the Veteran's
pantry. - Clothing in any condition. Unusable clothing recycled. Bins located in our rear parking lot. They are available 24/7 to deposit bags of clothing. (ongoing)

- Eyeglasses/cases/sunglasses for the Blind Association

- Cell phones/accessories for the Women's Shelter, which are reset to

dial 9-1-1.

Fundraisers:
First UMC - we are selling beautiful 2016 wall calendars. Cost is $8.00. Stop by the church foyer to see a sample.
Our sister church, Fawcett, is selling Sarris candy bars, Enjoyment Books ($30), Christian boxed greeting cards and Rada Knives. Catalogs and flyers are located in our foyer. Please contact us at 724-745-5771, if interested.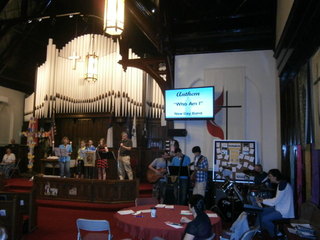 Contemporary Worship with
the New Day Band
---
VISITORS: