HE
IS
RISEN!
---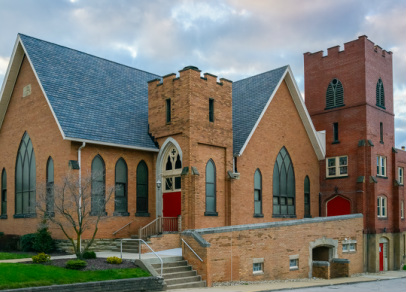 WELCOME TO
FIRST UNITED METHODIST CHURCH OF CANONSBURG

A member of the United in Christ
United Methodist Charge




Our Mission is to provide a relaxed, casual atmosphere that welcomes all to gather as friends
to worship so that by the power and grace of Jesus Christ we may gain strength, wisdom and knowledge to be a visible outreach of God's love to our community.


JOIN US FOR OUR SUNDAY BLENDED WORSHIP SERVICE
8:45 AM
Nursery Provided*
161 West Pike St., Canonsburg, PA 15317
Office Phone: 724-745-5771
Office Hours: Monday-Thursday, 9:00 AM-12:00 PM


SUNDAY SCHOOLS:
Adult: Sunday Mornings at 7:57 A.M. prior to Worship Service
Study of 1st Corinthians: Begins Mondays at 10:30 AM, Social Hall
All Ages (including Children) Sunday School 10:00 AM
*First UM Church is fully compliant with Safe Sanctuaries, a program protecting children, youth and vulnerable adults.


---
COMMUNICATIONS CENTER -April 23, 2015

The evening Ladies' Bible Study will be every other Thursday at 5:30 PM beginning tonight, April 23. We will be doing "Jesus' Apprentice" book study. If you would like to join us, contact the office at 724-745-5771 so a book can be ordered for you. We will be meeting at King's in Canonsburg.

We are accepting donations for clothing considered to be trashed (items should be clean). These should be bagged and placed in the bins that are located behind the church in the parking lot.

RUMMAGE SALE, May 1-2. Hours: Friday, 5/1 - 6-8 PM; Saturday, 5/2 - 9-2 PM. (The church will collect all items until the sale date. Please call to arrange for drop off.)
Sunday, May 3, 3:00 PM - District Conference, Avery UMC, Washington.
Saturday, May 9 - Stewardship Workshop at Grace UMC.

CONFIRMATION SUNDAY
WELCOMING OUR NEW MEMBERS!

---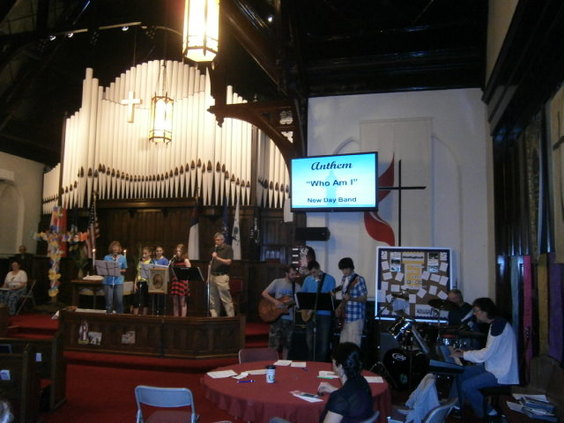 Contemporary Worship with
the New Day Band
---
VISITORS: